Whilst the world was continuing to deal with the aftermath of Covid in 2021, Jigsaw persisted to stay true to their mission to work together towards delivering life-saving solutions to those who are facing hardship as a result of war, poverty, disease and disaster. This was achieved through a number of different initiatives – one of which included the volunteers travelling the world to hand deliver food parcels, Ramadan meals and Qurbani. Jigsaw not only aim to provide instant relief to those in need but they also actively help them regain independence and a sense of purpose by setting them up with tools to run their own business such as gardening and honey businesses for multiple families in Azad Kashmir.
Other impactful projects saw vital winter aid being supplied to refugees in Lebanon, keeping them warm through colder months. This was also achieved as a result of 100 houses built in Syria to relocate refugees from tents to solid structure houses. Across the globe saw water pumps, wells and solar plants being constructed in Nigeria, Ghana and Burma. Orphans too were taken care of, not just through winter clothing and hygiene packs but also education kits which starts the journey for these innocent children to a path to betterment amidst the adversity they face and allowing them to overcome the childhood they have been robbed of.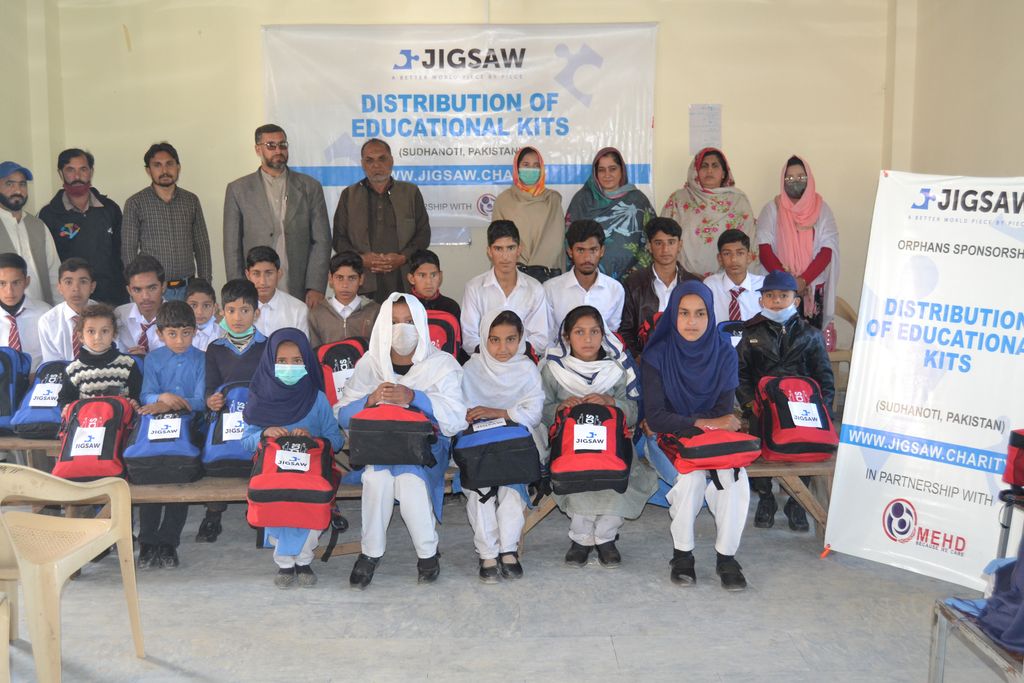 A grand total of 221,500 beneficiaries were supported in some form in 2021 thanks to the volunteers donating invaluable time, energy, effort and money in an endeavor to create a better world, piece by piece. Looking forward to seeing what can be achieved in 2022 with the continued efforts of volunteers, donors and advocates, as well as the growth of the dedicated team simply because they care.