Dignity Kits
Dignity Kits
Protect your sisters' dignity for just £35!
Women in Lebanon can no longer afford menstrual and basic hygiene products, as plummeting economic conditions in the country have pushed 78% of the population below the poverty line. For many female refugees, it's a case of choosing between food or hygiene items. Period Poverty is defined by the lack of access to sanitary products, a safe and hygienic place in which to use them, and the right to manage menstruation without shame or stigma.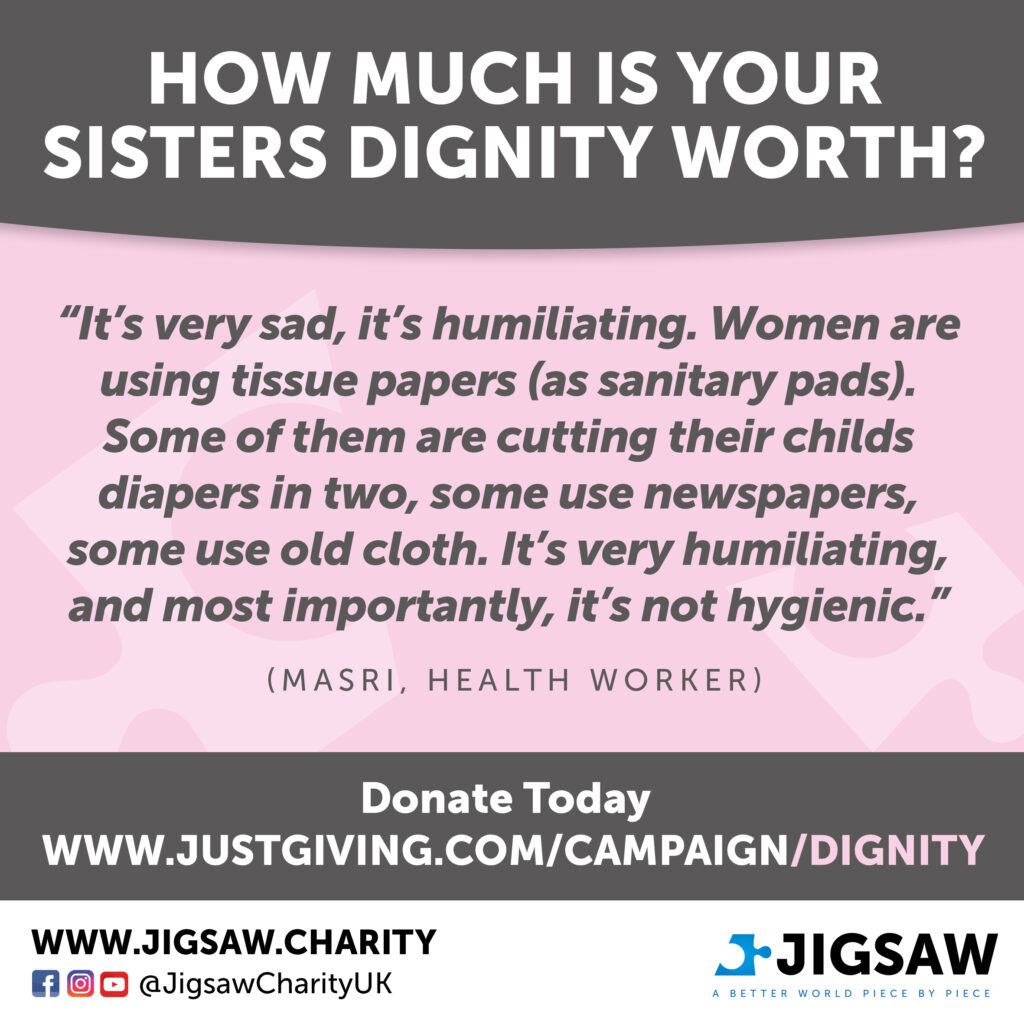 With no other options in sight, many have been forced to find alternatives, such as using newspapers, old cloth or tissue paper. All are very unhygienic and cause health issues that they cannot afford to treat.
Just £35 will help to provide women with a reusable, sustainable option that can last up to 3 years, as well as other necessary hygiene products . Alongside the distribution of the dignity bag, each beneficiary and another female member of the household will be given an awareness session on how to use and clean the reusable pads, giving these women a safe space to discuss this delicate topic with sessions led by trained local volunteers.