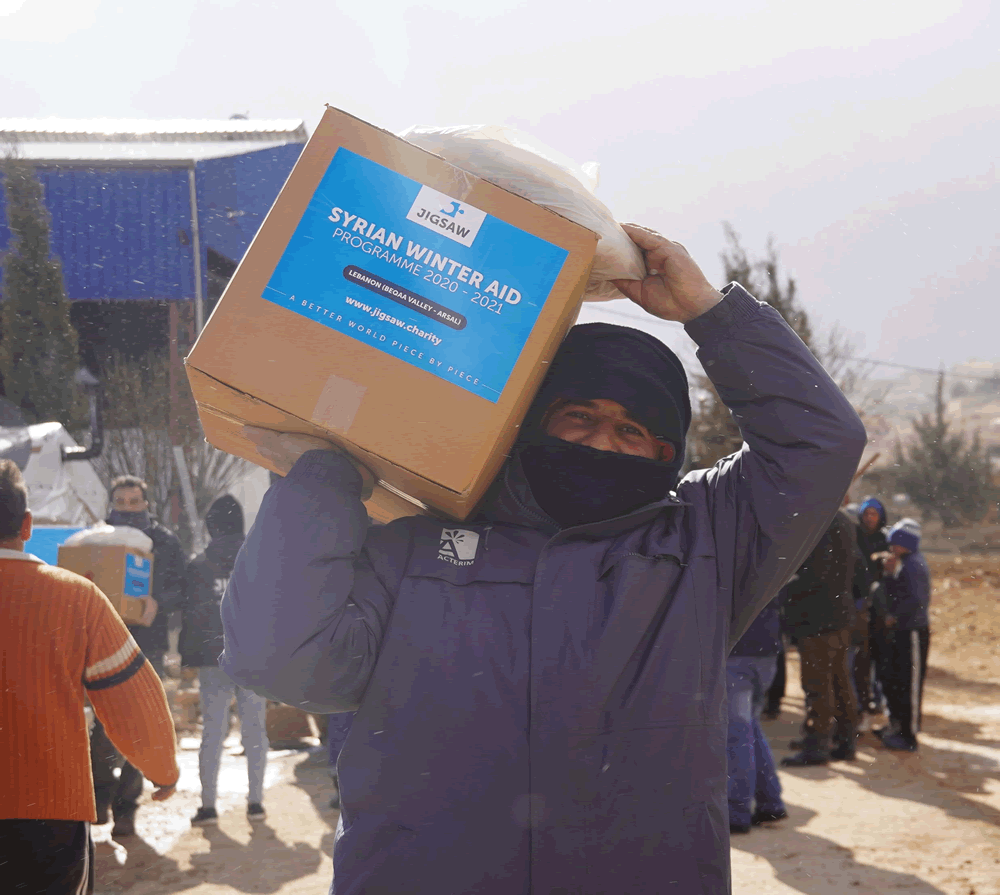 Winter Appeal
Jigsaw Winter Appeal
This coming winter will be very challenging for the millions of Syrian refugees living in Idlib, Syria. Steep rises in the cost of basic commodities like food and fuel, combined with the climate crisis and consequences of the COVID-19 pandemic are forming a triple threat. Many refugees and displaced families will have to face winter struggling to keep warm.
For internally displaced people living in Idlib, Syria, Jigsaw will be providing winter supplies and nutritious food parcels to protect refugees from the harsh weather. Millions of Syrians are facing winter in displacement or are living in damaged homes, with lack of heating and water supplies and struggling to make ends meet.
Let's help them to survive this winter, with this Zakat applicable campaign.
£30 – Provide a family food parcel
£30 – Provide an Orphan with winter clothing
£30 – Provide 6 blankets