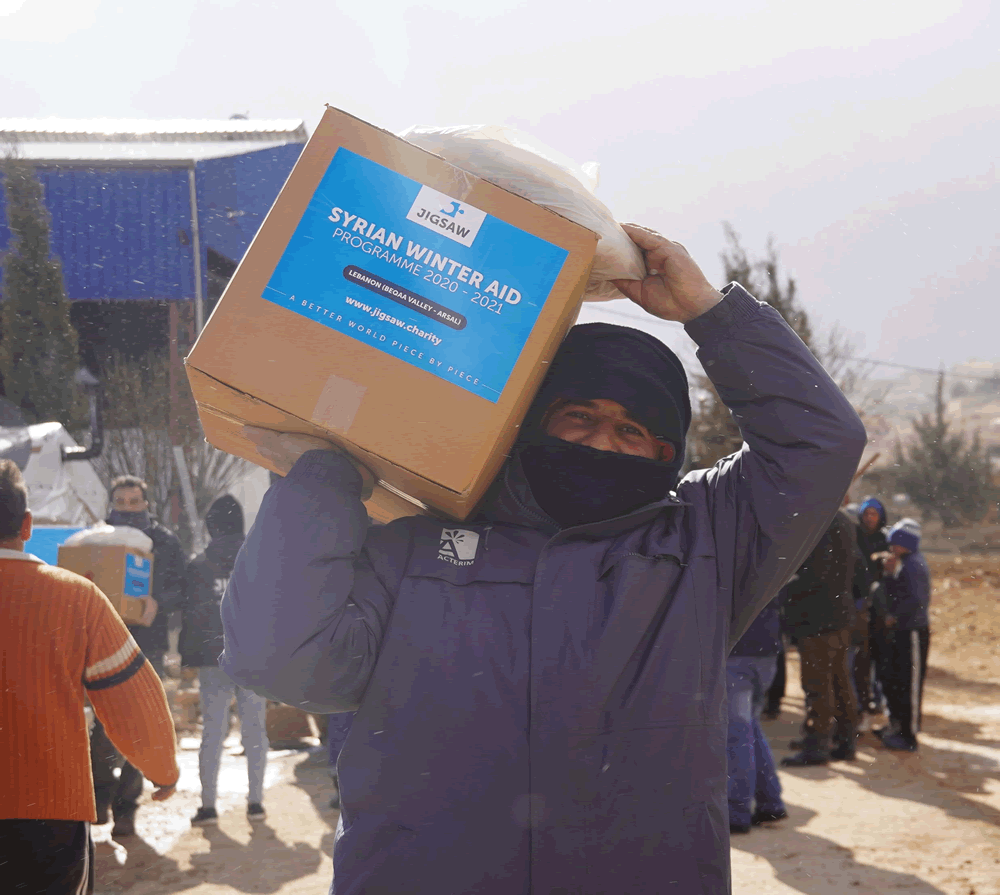 Winter Appeal
Jigsaw Winter Appeal
As winter fast approaches in Lebanon, your support is needed now more than ever. With an additional one million Syrians, Palestinians, and Lebanese now at risk due to the current financial crisis, lack of fuel, water, and electricity in Lebanon. We urgently require your support to protect the most vulnerable people from the harsh winter conditions.
With your support, Jigsaw can help to protect the most vulnerable from cold conditions, through providing nutritious food parcels, blankets, and fuel to heat tents and homes.
We aim to reach the poorest and those living in hard-to-reach areas where very little aid, if any at all, is provided.
However, funds are needed now, before the cold sets in and puts at risk thousands of families.
For just £50 you can help to support a family this winter.